Random Wheelchairs Found on Wheelchair Review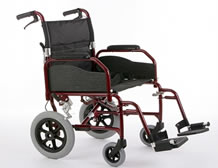 Esteem Alloy Transit Wheelchair
With Attendant Brakes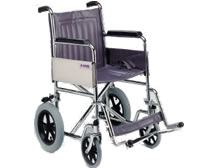 1230 Transit Whelchair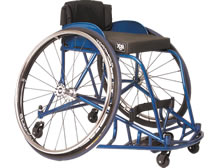 Interceptor Sport Wheelchair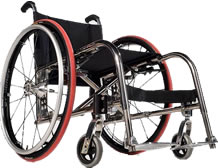 Compressor Self Propelled
Wheelchair
Welcome to Wheelchair Review
Wheelchair Review is as the name states a website for wheelchair user's to express their honest opinion(s) about wheelchairs that can be found on the current mobility market.
Currently you can find 12 wheelchair manufacturers with over 300 wheelchairs within the site, but as time goes on there will be many more.
The site is continuously being updated with new wheelchairs and new categories. We will shortly be adding two more categories: Wheelchair Accessories Reviews and Wheelchair Demonstration Videos.
If you would like to suggest a wheelchair that you find should be added to the site then please use the "Suggest a Wheelchair" navigation point at the top of the page.
If you would like to keep up-to date with new wheelchairs and wheelchair reviews please use either our RSS Feed and/or sign up for our Newsletter.
What's in Wheelchair Review ?
We strive to show all of the major wheelchair manufacturers from the UK and international manufacturers that retail in the UK. Some models here are not readily available in the UK.
There is an extensive range of wheelchairs in the mobility market today, click on the links below for some of the types of wheelchairs that can be found within this website:
Self Propel Wheelchairs, Transit Wheelchairs, Electric Wheelchairs, Power Wheelchairs, Sport Wheelchairs, Tilt In Space Wheelchairs, Tilt Power Wheelchairs, Bariatric Self Propel Wheelchairs, Bariatric Transit Wheelchairs, Bariatric Electric Wheelchairs, Bariatric Power Wheelchairs, Children's Self Propel Wheelchairs, Children's Transit Wheelchairs, Children's Electric Wheelchairs, Children's Power Wheelchairs, Children's Tilt In Space Wheelchairs
This site doesn't only have wheelchairs, it also has an extensive amount of wheelchair information and wheelchair guides.
Top 10 Rated Wheelchairs
Patriot Self Propelled Wheelchair
Quickie® RXS Self Propelled Wheelchair
Quickie® Prelude™ Power Wheelchair
Top End Terminator Titanium Self Propelled Wheelchair
Esteem Steel Self Propelled Wheelchair
Quickie® Ti All Court Sport Wheelchair
Compass SPT Limited Transit Wheelchair
Jazzy Select 14 Power Wheelchair
TDX Spree Power Wheelchair
Top End Paul Schulte Signature Titanium BB Sport Wheelchair
Find Wheelchairs By Type
All Types of Wheelchairs
Self Propel / Manual Wheelchairs
Attendant / Transit Wheelchairs
Electric Wheelchairs
Power Wheelchairs / Chairs
Active / Sport Wheelchairs
Tilt In Space / Reclining Wheelchairs
Tilt Power / Electric Wheelchairs
Heavy Duty / Bariatric Wheelchairs
Paediatric / Children's Wheelchairs
Paediatric / Children's Electric Wheelchairs